Practice Areas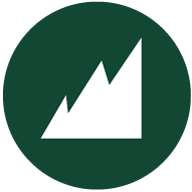 Brand Strategy and Analytics
Ignite Your Brand
Artisan gives your company the tools it needs to help your healthcare brand improve patient lives. We craft commercial strategies, from launch to end of patent, to help you grow your opportunity and win against competition. We identify metrics that measure your strategy effectiveness, and we support our strategies with operational analytics allowing you to take decisive action.
Brand Planning – Develop global and local strategies and actions to drive commercial success.
Launch Readiness – Prepare your brand for a successful launch; transform your biotech or early stage device company into a fully integrated commercial stage organization.
Market Analytics – Synthesize secondary and primary information to provide actionable insights, such as market segmentation, marketing ROI, and your customers' buying process.
Forecasting – Customize forecasts to your brand's market and position in the lifecycle to enable decisions with confidence and clarity.
Claims Analytics – Use sophisticated analytics to better understand your market, improve adherence, make data-driven decisions, and identify opportunities for growth.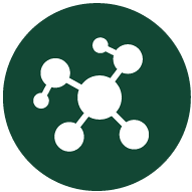 Emerging Biopharma
Craft Strategies to Transform Your Company
Artisan helps early stage biopharmaceutical CEOs act decisively on critical strategic issues. Whether you are making investment decisions in the face of resource constraints, are seeking partners that will help to accelerate your company's growth, or looking to take your company to the next stage, Artisan has seasoned experts who can help you take action.
Portfolio Prioritization – Make strategic investment decisions in your pipeline by optimizing your strategic and financial value.
Licensing Strategy – Identify which products to out-license vs. develop internally; identify partners that will accelerate your growth.
Early Development – Instill strategic, competitive, and commercial insight into your early development decisions, helping to ready your pipeline for future development, partnering, and other late stage decisions.
When and How to Commercialize – Understand the logistical, financial and talent capabilities that your company will need to build to commercialize your first product; make informed decisions about partnering with your future goals in mind.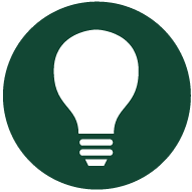 New Products
Develop Products with Exceptional Commercial Value
To be successful in today's competitive environment, healthcare companies must differentiate to ensure their products will have a more profound impact on patient lives than their competitors. Artisan's extensive experience in helping companies make early development decisions that improve differentiation helps us instill commercial and competitive insights into your new product strategies. We assist in creating pre-launch and launch plans based on our customer focused, data driven analysis, resulting in an optimized product launch.
Differentiation – Identify product characteristics that are meaningful to patients, payers and physicians and enhance opportunities for success.
Development Insights – Address gaps in development to help you seek a broad, clear label at launch.
Customer Insights – Introduce stakeholder insights early on in the development process by identifying the buying process, mapping relevant medical experts, conducting competitor analyses, or creating a companion diagnostic strategy.
Pre-Launch Planning – Craft a successful pre-launch strategy that will ensure commercial success.
Forecasting and Market Segmentation – Evaluate the value of your pipeline portfolio and identify opportunities to increase future demand.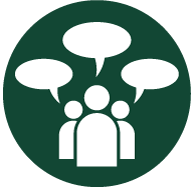 Primary Market Research
Uncover Customer Insights to Differentiate and Win
Artisan partners with healthcare companies to offer customized primary research. We start by using our methodological expertise to truly understand your strategic needs, and we design qualitative and quantitative primary research studies that get to the heart of your critical questions. We then review the results, interpreting the data from all angles, combining knowledge from available secondary research and adding our own expert healthcare lens. We don't just report answers; we deliver an actionable, directional and expertly crafted analysis to guide your decision making.
Innovative Methodological Focus – Craft and execute cutting edge, custom qualitative and quantitative research and synthesize primary and secondary data to yield superior, actionable commercial insights.
Global Orientation and Reach – Bring an in-depth understanding of international healthcare systems, local regulatory and market access environments, and cultural nuances that impact the design and execution of research in mature and emerging markets.
Expertise – Leverage expertise across 30+ primary and specialty care areas, with deep experience in areas of strategic priority to the industry, such as oncology, infectious diseases, rare diseases, gene and stem cell therapies, diabetes, inflammation and vaccines.
Consultation Across Product Life Cycle – Provide strategic solutions that span early product development, launch planning, commercial insights and preparations for loss of exclusivity.
Reach and Experience with Key Stakeholders – Provide understanding of key medical decision-makers and the dynamics that drive their attitudes, behaviors, and engagement with other healthcare stakeholders.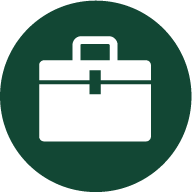 Business Development
License Products That Fuel Growth for Tomorrow
No matter which side of the negotiating table you sit on, Artisan brings guidance and experience to every phase of the licensing process to give you a competitive advantage. We help small biotech companies identify potential partners and develop compelling pitch presentations; for larger companies we find innovative products with untapped commercial value. When the time comes to make a deal, our years of global commercial experience and financial acumen will allow you to make confident, well-informed valuations and to negotiate from a position of strength.
Strategy and Landscape – Identify the range of licensing options that match your strategic goals.
Commercial Insight – Leverage Artisan's extensive commercial insight in business development decisions.
Opportunity Evaluation – Provide forecasts, evaluate risks, identify potential "showstoppers", and develop financial models and proposed deal terms.
Understanding Risk – Identify sources of risk and develop mitigation strategies.
Crafting Your Pitch – Deliver a compelling commercial story to potential partners.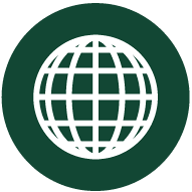 Global Market Access
Unlock Patient Access Worldwide
Artisan provides insight into the detailed, and often overwhelming, information companies need to drive global market access. We conduct primary research with global payers and maintain databases of regulatory and reimbursement decisions in more than 15 countries worldwide. Our thoughtful analysis of the regulatory and access environment ensures global healthcare companies succeed in meeting patient needs worldwide.
Competitive Intelligence - Drive success with our Global Market Access Insights™ to identify competitive strategies and determine acceptance with ex-regulatory and payer agencies in target countries.
Primary Market Research - Gain access to a network of regulatory authorities and payers in key markets in North America, Latin America, Europe and Asia who can provide their perspectives on critical issues.
Competitive Analysis - Review country and product specific HTA submittals, reimbursement critiques, and decisions of key competitors to predict and address potential roadblocks to approval and reimbursement.
Drug Approval Pathway - Understand timing and process with an overview of timelines for each competitive products, including average time required for regulatory, HTA, and reimbursement process.
Detailed Deep Dive - Obtain details on product submittals, critiques, and decisions/recommendations by regulatory, HTA and reimbursement bodies within each country.
"Gap in Evidence" Assessment - Conduct gap assessments to identify points of insufficient detail that, if remedied, would improve regulatory and reimbursement decisions.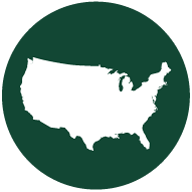 U.S. Market Access
Design Winning Local Market Access Strategies
Artisan takes an analytic approach to direct your managed markets strategy to optimize patient access in the U.S. Using sophisticated data analysis, Artisan navigates the wealth of claims, formulary, and Rx information to identify insights and unique approaches which maximize access and optimize investments. Our extensive experience in payer strategy and market access influences our recommendations, giving our clients a commercial edge.
Payer Analytics & Market Access Strategy - Synthesize sophisticated data analyses, secondary research and payer-specific expertise to identify and communicate insights that address business objectives.
Pricing & Contracting Strategies – Model pricing, contracting and reimbursement scenarios to optimize brand performance throughout product lifecycle.
Specialty Pharmaceuticals – Leverage our expertise in the reimbursement of specialty pharmaceuticals to guide your decisions related to medical and pharmacy coverage.
Payer Market Research – Understand the challenges and future trends payers face and how they may impact your brand.
Data & Reporting Services – Stay confident by utilizing Artisan-pioneered techniques, including data integration, claims and formulary analyses, and surveillance, to analyze and measure pharmaceutical market access.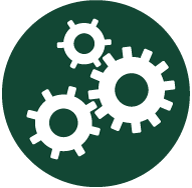 Supply Chain Strategy
Tailor your Supply Chain to your Customer
With increasing competition among innovative, premium-priced products, companies must enhance their value chain to differentiate in the eyes of global customers. Artisan captures the "Voice of the Customer" to gain a thorough understanding of the needs of global patients, providers, pharmacists, payers, and distributors. We help you utilize these insights earlier in the new product development process, creating a competitive advantage through decisions on product design, packaging, formulation, local manufacturing, and distribution.
Voice of the Customer – Conduct primary and secondary market research and analysis to identify customer requirements across global pharmaceutical markets.
Segmentation – Develop a market segmentation strategy to address the needs of various countries while minimizing the required number of supply chain models.
Product Development and Lifecycle Management – Design value into the product, its components, and related services