Leadership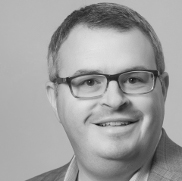 Bob Delise
Bob Delise is founder and President of Artisan Healthcare Consulting. He has provided strategic and tactical brand advice for healthcare product companies since the early 1990s. Bob founded Artisan on the basis of outstanding client service – a belief he feels makes the difference between a good consulting company and an exceptional one.
During his career, Bob has provided strategic and tactical advice to more than 100 biotechnology, pharmaceutical, device and diagnostic brands worldwide. He has deep roots in biotechnology and specialty markets, and he has worked with leading products in oncology, hematology, autoimmune diseases, CNS, anti-infectives, hospital products, and ultra-orphan diseases.
Bob also advises clients on new product development, licensing opportunities, and deal valuation. Bob has examined hundreds of licensing opportunities for clients ranging from top 5 pharmaceutical companies to venture-backed emerging organizations.
Bob graduated Magna Cum Laude from Dartmouth in 1992.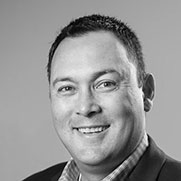 Eric Matckie
Eric has over 20 years of pharmaceutical and biotech experience, providing strategic and tactical advice to over 100 brands across multiple therapeutic areas, including autoimmune diseases, cardiovascular, diabetes, CNS, and oncology.
Areas of expertise include:
Commercial strategy development for launch and life cycle brands
Commercial data analytics, including data evaluation, data integration, claims analysis, and management reporting
Extensive U.S. Market Access activities, such as payer strategy, pricing and contracting, health plan segmentation and targeting, and support for various tactical programs
End-to-End Voice-of-Customer research designed to identify unmet needs of the customer while delivering innovative solutions and differentiation throughout the brand lifecycle
Global pharmaceutical supply chain strategy, product and market prioritization, life cycle management
Prior to joining Artisan, Eric served in multiple leadership roles with companies in the biopharmaceutical industry including G.D. Searle, Biogen, and HealthLeaders-InterStudy.
Eric completed his undergraduate studies at Fordham University and holds and MBA from the FW Olin Graduate School of Business at Babson College.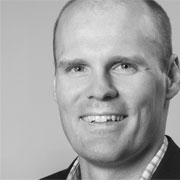 Brad Payne
Brad Payne is Vice President for Artisan Healthcare Consulting. He has lead and delivered >100 consulting engagements across multiple therapeutic areas, including oncology, rare diseases, cardiovascular, and medical devices.
Areas of expertise include:
Commercial strategy development for medical devices, franchises, and disease areas
Broad L&A support, ranging from L&A strategy to short-term due diligence assessments
Large claims data sets analyses: IMS, Symphony, Formulary, Public, Pricing and Dosing
Reimbursement and business planning for biologics and specialty pharmaceutical brands
Global market access strategy, tactics, and operational support
Sales operations support, including field sales sizing, deployments, and incentive comp
Professional achievements include:
Development and leadership of multiple consulting teams
Business development and P&L responsibility
Lead advisor for 15+ device and pharmaceutical product launches, while heading a number of initiatives, including differentiation strategies, creation of promotional strategy, life cycle management, identification of buying processes, and sales targeting strategy.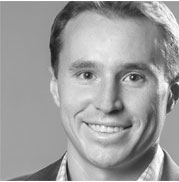 Greg Wolfe
Greg Wolfe is a Vice President at Artisan Healthcare Consulting. He has over eight years of experience providing consulting services to leading biopharmaceutical and medical device companies. His interests include quantitative analysis of large data sets, forecasting, stochastic methods including Monte Carlo analysis, and complex epidemiology.
Greg has deep experience in a diverse range of therapeutic areas, having led numerous projects in oncology, immunology, neurology, cardiometabolic disease, infectious disease, pain, and rare diseases.
Prior to joining Artisan, Greg was a consultant at Equinox Group, where he built commercial forecasts, conducted primary research with key opinion leaders, and analyzed claims data sets to support new product and brand teams at pharmaceutical and device clients. At Equinox Group, he developed innovative simulation techniques to model patient dynamics in complex oncology and immunology markets.
Greg graduated with a B.A. in Physics cum laude from Harvard University.